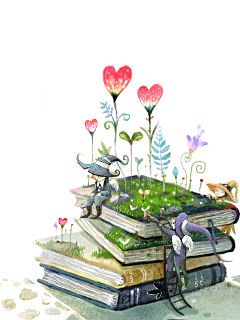 Hello and welcome to Sparkle N Sprinkle's Flower Child Blog Hop. We're celebrating children, flowers, and life renewed.
If you're here by way of the
Angie Blasingame
, then you're in the right place. If not, and you'd like to become eligible for one of 2 grand prizes and 3 random prizes, please start on the
Sparkle N Sprinkle Blog Home page
and be sure to leave a comment on each and every blog.
I lived on the island of O'ahu, Hawai'i for about six years a long time ago. I remember the beautiful tropical flowers that grow wild and in abundance. So, with those fond memories, I chose to do flowers, in particular, hibiscus, sometimes referred to as a swamp rose.
Hibiscus grow wild in Hawai'i. These flowers have no smell, but a bush or tree in bloom is a stunning sight. I've seen hibiscus flowers that measured 8 - 10 inches across. (Plumeria is the flower that has a strong, sweet scent, and what lei's are made of.)
The
Swamp Rose 1194-270J
, and Life is in the little things 1127-270BA, are from
Floral Swamp Rose Stamp Set 270
. The
Woody Convertible 3596-456E
, is from the recently released
Surfin' Woody Stamp Set 456.
Instructions
to make.
As a tall shrub, hibiscus can grow to be more than 10 feet tall. As a mature small tree, they can top out at 15-30 feet in height. Both have approximately a 5 foot spread.
Instructions
to make.
A
Vase of Poppies 0710-207H
will surely brighten any one's day.
Instructions
to make.
The
Vase of Poppies 0710-207H
, is combined with
Sweet Briar Frame 1163-270P
from
Floral Swamp Rose Stamp Set 270
. To me, this has a kind of 1960's, early 70's flavor to it.
Instructions
to make.
Fun fact
: The Hawai'an alphabet has only 16 letters.
Stamp
Swamp Rose 1194-270J
on old map of the Hawai'ian Islands (free graphic from the internet). Stamp rose again on scrap paper and fussy cut around it. Mask first stamped flower and stamp again. Using Copics, lay a base color of Cadmium Yellow on petals, and Spring Dim Green on leaves. Go over the petals again with Cadmium Red, leaving streaks of the yellow showing. Now using PrismaColor pencils, add highlights to petals and leaves. Blend out with OMS.
Your blog hop hostesses are:
There's still time to enter Sparkle N Sprinkle's monthly
Sketch Challenge
, and there are prizes!
March
Specials
are Flowers – Children – Spanish and Artist Tom Jones
Mahalo (thank you in Hawai'an). Please leave a comment on my blog so I know you were here.
Next, visit with Shona