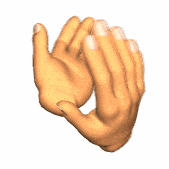 First, give yourselves a big round of appause, everyone - designers and viewers - all of you have made this blog hop a smashing success. And all the wonderful comments are most appreciated. For those of you who visited my blog and have just started your own blog - I do hope you post something right away. I would love to see your handy-work!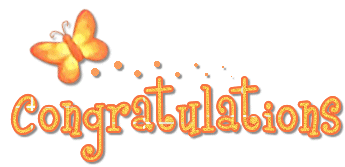 Here are the winners for this hop. Please e-mail Brenda at brenda@sparklensprinkle.com with your full name – address – phone contact & your choice of item(s) for the prize you won.
Grand Prize #1 - Full-sized stamp set of your choice on cling - Cheryl B
Grand Prize #2 - Stampette set of your choice on cling - Kaiahobid
1st Place - (from Lana Clarke's Blog) 2 Glitter Tinsels - Aurora Selvaggio
2nd Place – (from Gerlinde Townsley's Blog) 3 sm embossing powders – Karen Land
3rd Place – (from April Williams Blog) 3 sm glitters – Robyn Rinehart
Sparkle N Sprinkle's February Blog Hop is February 9 and 10. Please join us to celebrate Spring, Easter and St. Patrick's.
Thanks again everyone! See you in February.